Notice of Participation in the USDA Child & Adult Care Food Program
Opportunities for Williamson & Burnet Counties announce their operation of the Child & Adult Care Food Program. The same meals will be made available to all enrolled participants at no separate charge and regardless of race, color, national origin, sex, age, or disability in the course of the meal services.
Opportunities for WBC Head Start and Early Head Start are comprehensive child and family development programs that prepare children from birth to five years of age to become successful school students and productive members of society. Opportunities for WBC Head Start was started in the mid-1960's and has grown into a multi-faceted program leading the way in implementing researched based best practices in not only child development, but health, nutrition, mental health, and social services. Click for locations and eligibility information. 
Opportunities for WBC has a tremendous impact on people's lives with 15 Early Head Start and Head Start locations. Opportunities for WBC prides itself on being the leader in providing outstanding educational opportunities for children and encouraging self-sufficiency in families. The agency has a successful history of partnerships with other organizations to improve access to services, avoid duplication of services, and maximize opportunities available to low-income individuals.
Opportunities for WBC ensures that all children enrolled in its program receive nutrition, dental, health, vision, hearing, emotional wellness, and educational screenings, as well as appropriate follow-up and treatment when necessary. Highly trained teachers use a research-based curriculum daily to create a stimulating educational environment that prepares children for success in future learning.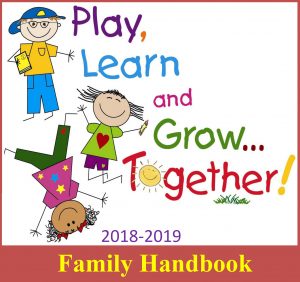 The Backpack Connection Series was created by TACSEI to provide a way for teachers and parents/caregivers to work together to help young children develop social emotional skills and reduce challenging behavior.